CocoaHeads Siegen September Meeting
Next monthly meeting of the CocoaHeads Siegen scheduled for September, 13th 2011 at 19:00, feat: "iOS 5 - New and Noteworthy" (Benjamin Mies). Third meeting already and this time we also have a nice flyer!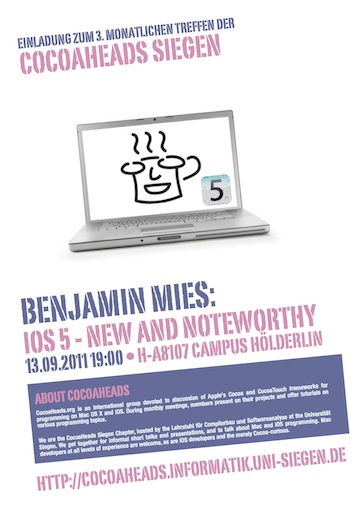 On a related note: The server running the CocoaHeads Siegen website will be down on August, 27th 2011 due to some power supply related maintenance work at the Universität Siegen.